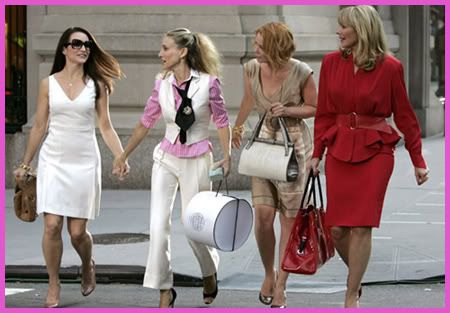 I saw
Sex and the City
this morning. I rented it from that miraculous vending machine they have in my Publix.
I've been a fair weather fan of the show for years, watching it from time to time, but never religiously like some people. But I still wanted to see the film. I'm glad I did.
It's the kind of film that will make a girl wish she had three gal pals the same way Carrie does. I've had bad luck with girl-friends, better luck with boy-friends, truth be told. Don't know why.
Well anyways, the film is great. It's even better than the episodes, and best of all, it perfectly ties up every plot-line the show left hanging with a nice big pink bow. I already hear whispers of a
SATC
sequel, and I dearly hope that doesn't happen. Why mess up a good thing?
Another side effect of this film? A longing to go shopping. Better go hide the plastic!