I normally ask for light pink/beige colors on my nails, usually in a french manicure, but I also gravitate towards colors like the ones below every now and then (although Ricky detests them, hehe). A personal favorite is
"Lincoln Park After Dark" by OPI
. (Don't you just love the names that company gives nail polishes?)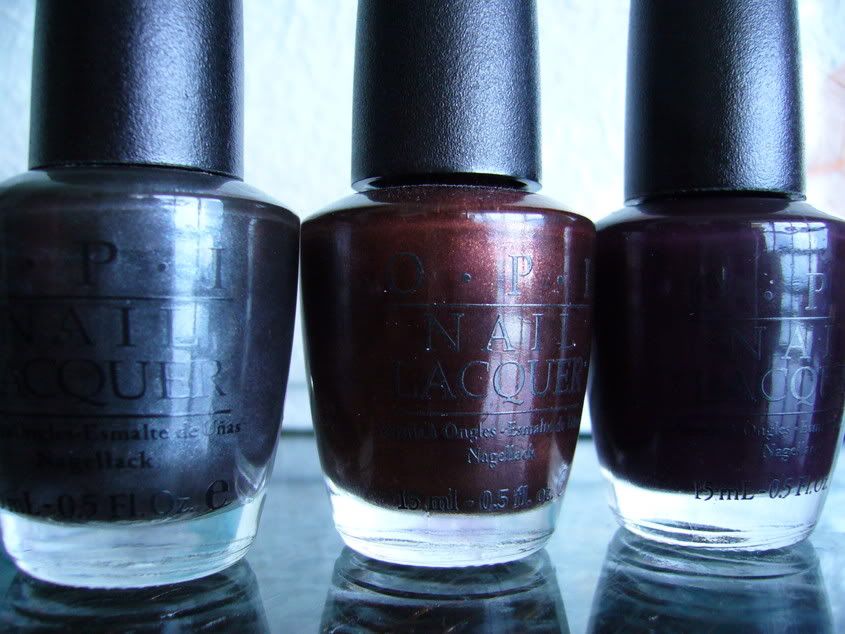 O Starbucks, how do I love thee? Let me count the ways...
I seriously think they lace their coffee with something. Because ever since they opened one that's on the way to/home from my work, I can't resist it. A personal favorite of mine right now is
Espresso Truffle
. It is to die for. Like srsly.
The Great Gatsby
, one of my all-time favorite books. I just started a Book Club with my high school students and
Benjamin Button
is our first selection. You can read the short story
here
(it's really short, should take you only 15-20 min. to read).
I love my Nintendo DS Lite! Blame Ricky for getting me back into video games. Personal favorites on the DS are Harvest Moon, Dragon Quest, and Final Fantasy.
I normally have skimpy, nonexistent lashes. It is a sad thing. But thankfully, there is mascara. I lurve the newest mascara by Maybelline, it's called "The Colossal Volume Express" and you can't go wrong with a name like that! It comes in a big yellow tube and the results are fabulous. Here's a picture of me with my eyes shut so you can see the end result.